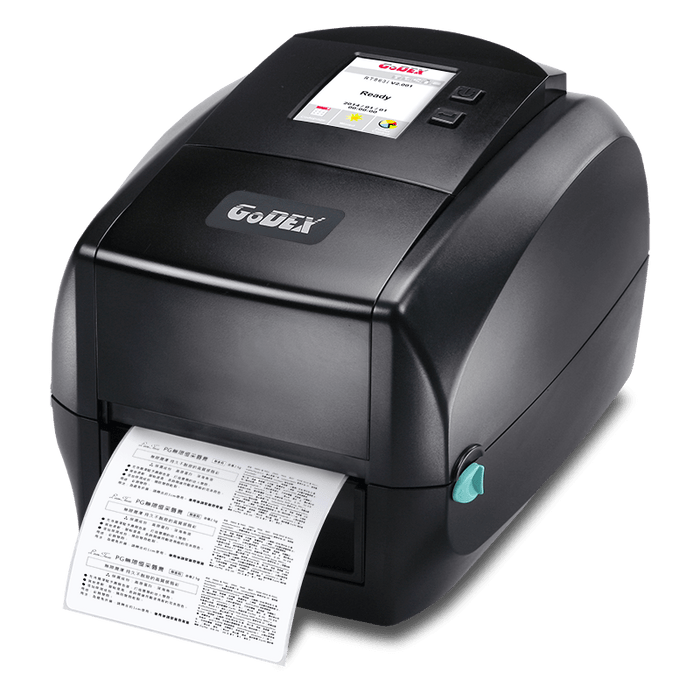 600 dpi superior printing quality on desktop printer
The most comprehensive compact 600 dpi desktop printer. The RT863i is a perfect companion to deliver fine quality printing at a superb value.
Modern clam-shell design makes it simple to load labels
3.2" color LCD panel designed for ease of use
Ethernet, USB, Serial, and Parallel Ports Standard for easy integration.
Innovative button makes label Calibration simple and fast.
EZPL, GEPL and GZPL language and auto switch support.
Drop-in label roll holder for easy media installation.
Micro print at 600 dpi resolution
Available for 300m ribbon in 1" core.