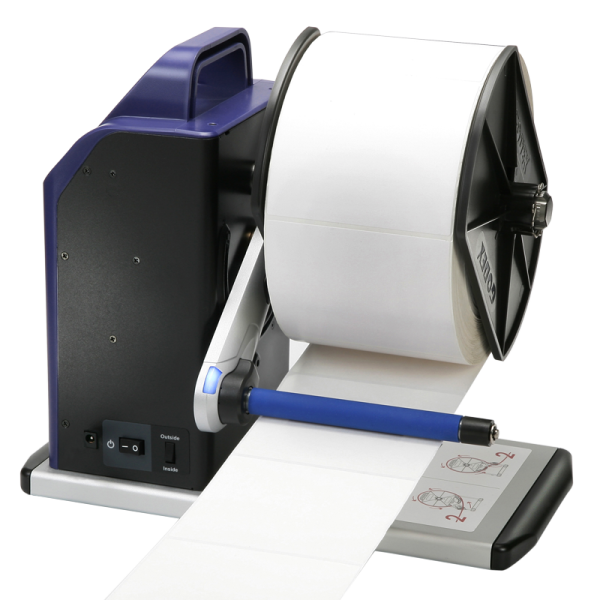 GoDEX T Series Label Rewinder
The Rewinder Everyone Can Use
The T series rewinder has an idler arm that can be positioned to rewind labels from either side of the printer. Depending on the user's requirements, the T10 can rewind "inside or outside" label rolls.
Can be used with all Godex's printers.
Supports inside and outside label rewinding.
Stylish appearance plus a rugged design for long term reliability.
Colored LED indicator provides rewinder operation status.
Support three Core Size: 1" (25.2 mm – 25.6 mm), 1.5" (40 mm – 40.6 mm) and 3" (76 mm – 76.6 mm); Core and coreless kits included.